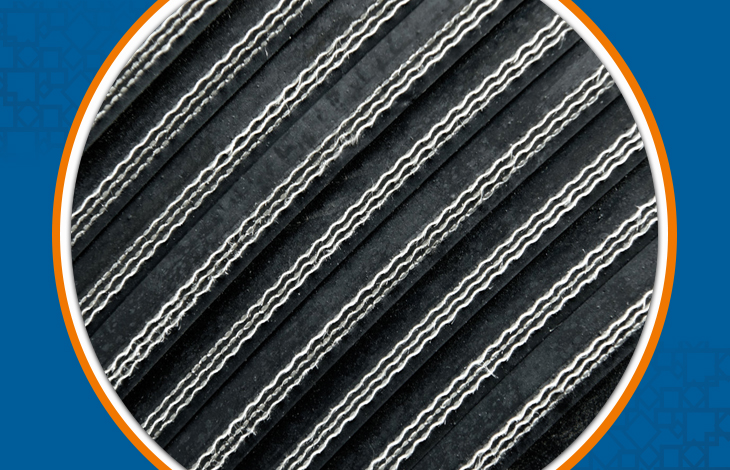 Trio-ply belts have three-ply structure. Tensile strengths up to EP 1250 are available. Trio-ply belts are designed with Minimum Ply Policy. High impact and tear resistance are provided by the use of thicker skin rubber between the plies.
Compared to multi-ply belts with the same tensile strength, trio-ply belts are lighter in weight, and more convenient for splicing. Also, low elongation feature allows reduced tension travels, which means more effective load support compared to conventional multi-ply belts.
Trio-ply belts are available in any cover including abrasion resistant, heat resistant, oil resistant and flame resistant.

Approximate values given for basic calculation.
Given that tension in belt is > 60% A: Drive Pulley B: Tail and tension C: Snub and bend