Company
_
Quality 

Control Procedure? 

?
Global Conveyor Technology holds quality control to the highest regard. lts time-tested quality is reached by the constant monitoring and achieving at each shipped good from raw material phase until the end product.
At Global Conveyor Technology we produce our own rubber and fabric. This self-sufficiency enables us to have total control of the quality process as well as the Trough ability to create custom-made solutions for your needs
We hold the most up-to-date testing machines in our internationally accredited laboratory for 17 ISO certified test methods. All the shipped goods are confirmed of their specs at this laboratory.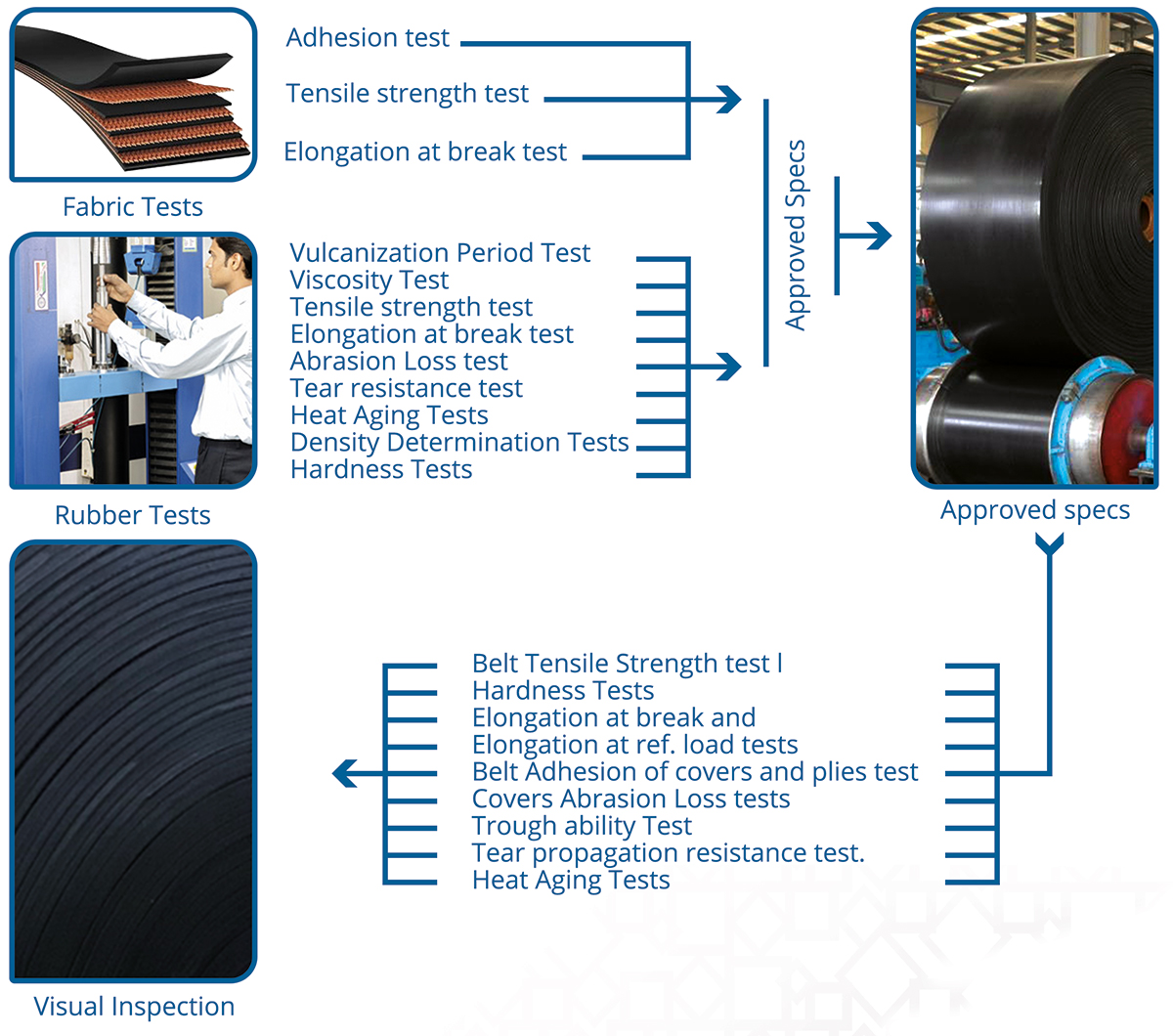 Global Conveyor Technology
_
The Lab
On the basis of the concept of the company for the good and sophisticated industry since our beginning to provide the latest laboratories, as well as rubber contracting with specialists in the work of the mixtures and tests the quality of belts from outside Egypt to be controlled in our products from the processing of PASTRIES until access to the final product through a series of tests that are performed routinely and orderly through the specialists in this field.
CONTACT
_
Contact our support

and support team: